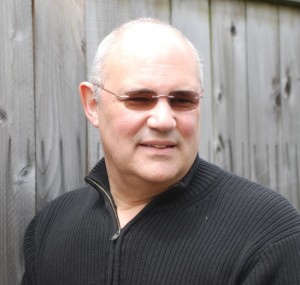 Steve Rowland, Executive Director of  "Shakespeare Is" has won nearly every major award  in broadcasting including two Peabody Awards, The  Prix Italia, The CPB, & The Ohio State Awards, and    most recently, an award from the Oral History  Association. His work is in the permanent collections  of the Library of Congress and the Museum of  Television and Radio. He has received 10 grants from the National Endowment for the Arts, 5 major grants from the Corporation for Public Broadcasting and a Pew Fellowship in the Arts. His work has been heard on over 350 radio stations in the US and on networks in Europe, Australia and South Africa.
Rowland, a former President of the Association of Independents in Radio (AIR), is still Director of the AIR Mentoring Program. He received an MBA from Columbia University in 2001.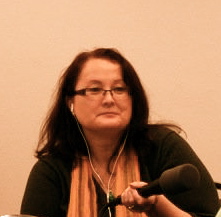 Dmae Roberts, Co-Producer, is a two-time Peabody award-winning radio artist and writer who has created groundbreaking personal, multicultural documentaries. Her Peabody award-winning documentary "Mei Mei, a Daughter's Song" is a harrowing account of her mother's childhood in Taiwan during WWII.  The eight-hour Peabody-award-winning Crossing East is the first Asian American history series on public radio. She is a United States Artist fellow and received the Dr. Suzanne Award for Civil Rights and Social Justice from the Asian American Journalists Association. She was published in Reality Radio (Telling True Stories in Sound) and is working on her memoir, Lady Buddha and the Temple of Ma.